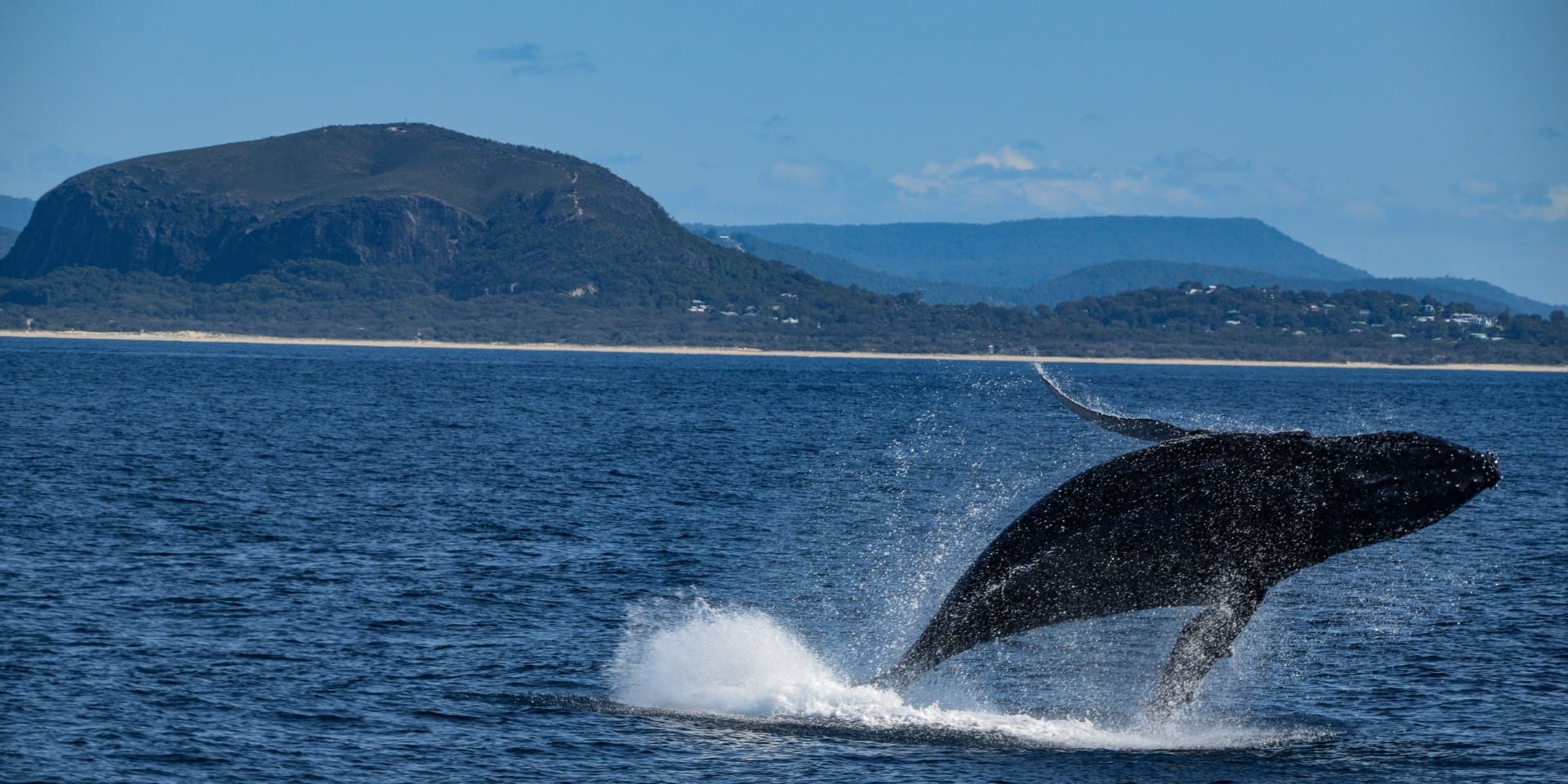 Whale Watching on Whale One
The humpback whale migration is one of the most magnificent natural encounters we can have. You can feel the excitement all around as we look along the horizon for the  first blow or splash from these gentle giants. These amazing animals sense us nearby and swim up to see our excitement – get up close to experience their breathtaking breaches, loud tail and pec slaps, tail lobs, spy hops and performing their classic peduncle throws! Join our friendly crew on board Whale One for an unforgettable adventure!
Whale Swimming on Wild One
The opportunity to swim with a humpback whale is a rare and very special one – something that people who have experienced it have described as "life changing". "Its truly incredible to that one of the largest of mammals in our oceans is so graceful and gentle – they are just so trusting of human beings. They seem as intrigued by us as we are of them and glide effortlessly around us, with such a gentleness that it's like they recognise our fragility in comparison and know we are there out of wonder and respect."
They're here! Oh Buoy it's Saturday Club Cruises on Whale One
Whale Swimming season is here!